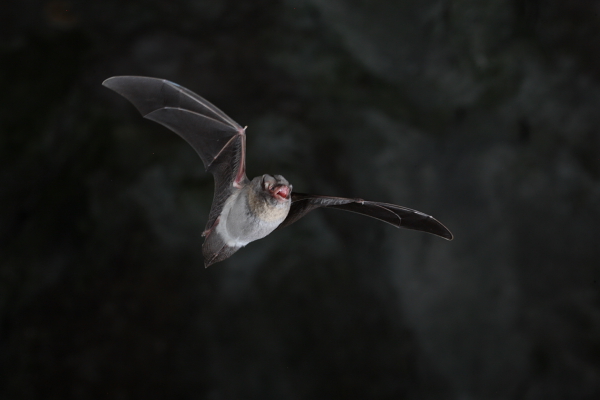 Welcome on our site!
Welcome to the ChiroVox website, the home of bat recordings from all over the world! The site is intended to facilitate work with bat sounds and is based on the Asian Bat Call Database, an initiative of the Hungarian Natural History Museum (HNHM) and the Southeast Asian Bat Conservation Research Unit (SEABCRU).
NEWS
30.06.2023 - Thanks to Elise Sivault, several recordings from Papua New Guinea! are available in our database! What a unique dataset from a less known country!
14.03.2023 - Last week the researchers of the Hungarian Natural History Museum and the National Laboratory of Virology, University of Pécs came home from Bangladesh and shared their bat sound recordings with ChiroVox. You can browse the recordings by countries at this link!
27.01.2023 - We would like to highlight the terms of use of the downloadable recordings. You can read them in the About section. Commercial use - even as training datasets of automatic identification softwares - is prohibited, except with the explicit permission of the contributor!
13.01.2023 - Our paper published in PeerJ was among the top5 most viewed Biodiversity, Bioinformatics and Ecology article published in 2022 with 4,158 views. Thank you for your interest!
13.01.2023 - Precious calls from Belize (thanks to Bruce W. Miller) and from India (thanks to Rohit Chakravarty) were published. New bat calls from Vietnam were also provided by Dai Fukui and colleagues.
13.01.2023 - In the past one year, four new articles were published which were citing ChiroVox (see Publications section). We invite you to deposit your bat calls in our database and cite them in your papers with their ChiroVoxID, just like sequences with their accession number deposited in Genbank.
13.01.2023 - We promise, there will be regular updates from now on. :)
13.01.2022 - We are happy to announce that an article about the portal has been published in PeerJ. Thank you all the co-authors, reviewers and editor who made this possible! Please check our Facebook page and Twitter account as well!
12.01.2022 - The database was reviewed and corrected. The beta testing is over. If you find any errors or have any suggestions, please feel free to contact us at contact@chirovox.org.

If you would like to contribute, please check the Contribution section for further information!
11.01.2022 - We congratulate to Ellen McArthur and Faisal Ali Anwarali Khan for their fantastic paper on the echolocation calls of bats of Gunung Mulu National Park. This results of this very intensive and precious work was published recently and the calls analysed in the paper are available through ChiroVox, thanks to the authors.